2021 Annual Capitol Prayer Walk
 Center for Arizona Policy
and
BridgeBuilders International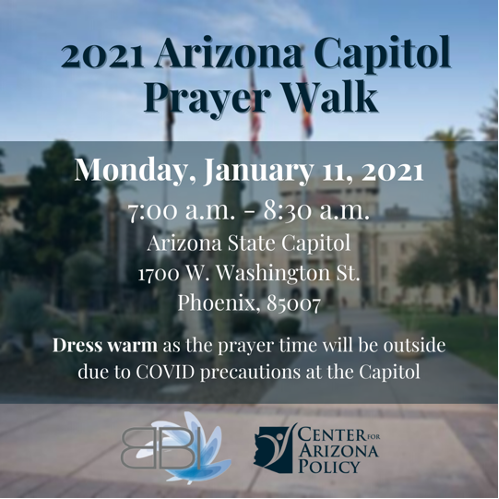 Please join us as we pray for our government leaders on Opening Day of the 2021 Legislative Session.
Monday, January 11
7:00 a.m. – 8:30 a.m.
Arizona State Capitol
1700 W. Washington St., Phoenix, 85007
Due to COVID precautions at the Capitol, we will gather at the flag poles to begin our prayer walk, then gather for a time of corporate prayer and worship. Prayer booklets will be available.
Please dress warm.
Free parking information is below.
Please contact the Center for Arizona Policy office with questions at 602-424-2525.