FOR IMMEDIATE RELEASE
September 26, 2018
MEDIA CONTACT
Annabelle Rutledge
916-792-3973 
arutledge@cwfa.org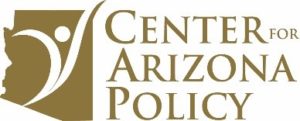 MEDIA ADVISORY
Cathi Herrod, Center for Arizona Policy President
to speak at "I Stand With Brett" Rally
Concerned Women for America Legislative Action Committee
And Coalition Groups
Washington, D.C. – 
Concerned Women for America LAC, Center for Arizona Policy, and coalition groups will be holding a rally on Capitol Hill, Thursday, September 27, in support of Judge Brett Kavanaugh's nomination to the U.S. Supreme Court.
What: Women for Kavanaugh – 'I Stand With Brett' Rally
When: Thursday, September 27, 8:30 a.m. – 9:30 a.m. EST
Where: The Park behind the Russell Senate Office Bldg. on Capitol Hill
The park is located across the street from the Russell Office building and is bordered by C St. N.E., Delaware Ave. N.E., 1st St. N.E. and D St. N.E.
Speakers Include:
Penny Young Nance, CEO & President, Concerned Women for America
Cathi Herrod, President, Center for Arizona Policy
Carrie Severino, Chief Counsel and Policy Director, Judicial Crisis Network and former law clerk to Justice Clarence Thomas
Jenny Beth Martin, Co-Founder and National Coordinator, Tea Party Patriots
Allie Stuckey, The Conservative Millennial, CRTV Host
Patrice Onwuka, Senior Policy Analyst, Independent Women's Forum
Penny Nance, CEO and President of Concerned Women for America had this to say:
"Senate Democrats continue to use dirty tricks, threats, and lies to smear a decent man and delay the process of confirming Judge Brett Kavanaugh to the Supreme Court. Enough is enough!
"Recently, close to 100 women ranging from high school girlfriends to past and present colleagues held a press conference in Washington, D.C., to show their continued support for Judge Brett Kavanaugh. His character continues to be praised by people of all walks of life who have known Judge Kavanaugh at various stages of his life. Let's not let a smear campaign by the left ruin a good man's character and hard work.
Cathi Herrod, President of Center for Arizona Policy had this to say:
 "Judge Kavanaugh's legal and judicial credentials show him to be one of the most qualified and exemplary candidates to serve on the U.S. Supreme Court. We in Arizona say no more delays, confirm Judge Kavanaugh now."  
Concerned Women for America Legislative Action Committee is the legislative arm of Concerned Women for America, the nation's largest public policy women's organization with members across the country, over 450 Prayer/Action Chapters and Home Teams, 600 trained leaders, and over 30 years of service to our nation. For more information visit www.concernedwomen.org
Center for Arizona Policy promotes and defends the foundational values of life, marriage and family, and religious freedom. For more information, visit www.azpolicy.org
###