Setting an Example
Center for Arizona Policy (CAP) has earned a reputation for being reliable and effective. As a result, other Family Policy Councils (FPCs) throughout the country are able to reproduce many of our valuable tools for use in their states. Your support reaches far beyond the Arizona border!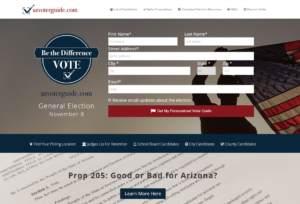 We are delighted to share these resources with our fellow FPCs – free of charge – as they eng
age in similar battles we fight here in Arizona.
One of the most reused resources CAP offers is our Voter Guide website. Eleven FPCs used various aspects of our Voter Guide website, questionnaire, template, design, or theme. From Alaska to Pennsylvania, Delaware and New York, Family Policy Councils find our resources valuable.
As do many others. Pastor Bill Borinstein of Harvest Bible Church in North Phoenix has said, "CAP probably has the best reputation of any state organization in the country." And radio talk show host, Hugh Hewitt recently stated, "Cathi has built the best state organization for family and faith values in the United States of America, number one."
Building Leaders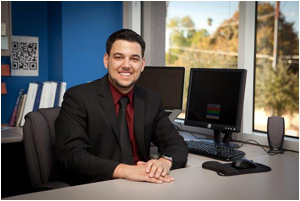 CAP's influence now reaches directly to Ohio. Former CAP Vice President of Communications Aaron Baer now leads Citizens for Community Values in Ohio. As the organization's new president, Aaron uses the skills and knowledge he accumulated during his five years at CAP to build relationships with Ohio legislators, educate Ohioans, and effect change in the state legislature.
He recently said it wasn't until he took the job in Ohio that he fully appreciated what CAP has built in Arizona. "Being able to, as a Christian voice, lead on these issues is not easy. That is where CAP shines, to be able to bring people to the table and advance these causes. It's really why I felt called to take this role here. To see if I can build on what we have in Arizona and spread it across the country and do it in a state as important as Ohio."
Ready for 2017
CAP goes into every legislative session ready to meet any challenge and create every opportunity to drive the conversation and produce solid, life-affirming and family-focused policy.
In 2017 that will likely mean working to protect women and children from statewide laws that infringe on their privacy in showers and locker rooms. Several Arizona cities have passed laws that require businesses, even faith-based ministries, to make accommodations contrary to their deeply held religious beliefs. More cities continue to consider similar measures and some state lawmakers want a statewide version. We will be there.
Opponents of school choice will again introduce legislation that would rollback scholarship tax credits or eliminate them altogether. They will look to regulate private school curriculum or otherwise assert control over parents' rights in educating their children. We will be there.
Planned Parenthood once again will work to undo and oppose common sense health and safety regulations. Others will propose adoption of California and Oregon style doctor prescribed death laws.  And we will be there – not only at the legislature, but we will be working to change hearts and minds in an effort to ultimately make abortion unthinkable and defend life from its very beginning to its natural end.
We need you there with us.
We cannot do our part without you.
At no other time is your partnership with Center for Arizona Policy more critical than right now! I've recently read that due to the 2016 elections there is a mindset that organizations like CAP can stand down. That our work isn't needed.
Quite the opposite! CAP's advocacy is needed now more than ever. You know you can count on the CAP team championing your family's cherished freedoms, and we need you to stand with us as we move forward together!
Please take two minutes – right now – and make your tax-deductible year end contribution! This year, we've kept our commitment to drive the conversation, mobilize the grassroots, and expand our reach.  Please make your commitment to us, and let's continue this worthy effort together in 2017!