Scriptures are clear that like the saints of old, you and I are "strangers and exiles" in this world. We're seeking a better homeland, as the writer of Hebrews wrote about:
These all died in faith, not having received the things promised, but having seen them and greeted them from afar, and having acknowledged that they were strangers and exiles on the earth. For people who speak thus make it clear that they are seeking a homeland. If they had been thinking of that land from which they had gone out, they would have had opportunity to return. But as it is, they desire a better country, that is, a heavenly one. Therefore God is not ashamed to be called their God, for he has prepared for them a city.
Hebrews 11:13–16
While it is true that the Old Testament saints wandered in the wilderness for forty years in pursuit of their Promised Land, they were ultimately, like you and I, awaiting that Heavenly City – promised long ago. God is faithful in keeping His promises, and in times like these, I am especially thankful and look forward to that Day.
We are sojourners. Strangers. Even exiles. As the old song goes – we're "just a 'passin' through…"And as we see the culture looking less and less like "home," might we be reminded more than ever, that we will never be truly home this side of eternity.
Nevertheless, we have abundant work to do while we sojourn here. And this week in particular, while the news has been absolutely filled with devastation on two sides of the globe, might we, as the Church, be reminded anew of a different kind of stranger – a sojourner – living perilously in these dangerous times. God's heart is for the widow, the orphan, and yes, the sojourner:
For the LORD your God is God of gods and Lord of lords, the great, the mighty, and the awesome God, who is not partial and takes no bribe. He executes justice for the fatherless and the widow, and loves the sojourner, giving him food and clothing. Love the sojourner, therefore, for you were sojourners in the land of Egypt.
Deuteronomy 10:17–19
I applaud Gov. Doug Ducey and Speaker of the House Rusty Bowers for welcoming Afghan refugees to Arizona in yesterday's joint news release. In it they said,
The Arizona Office of Refugee Resettlement housed at the Arizona Department of Economic Security will work with them to secure housing and employment, enroll in English classes if needed, connect them with health care resources, and their children—including their daughters who would be denied an education under the Taliban—will be enrolled in school. They helped our military members in their country, and now we stand ready to help them in ours.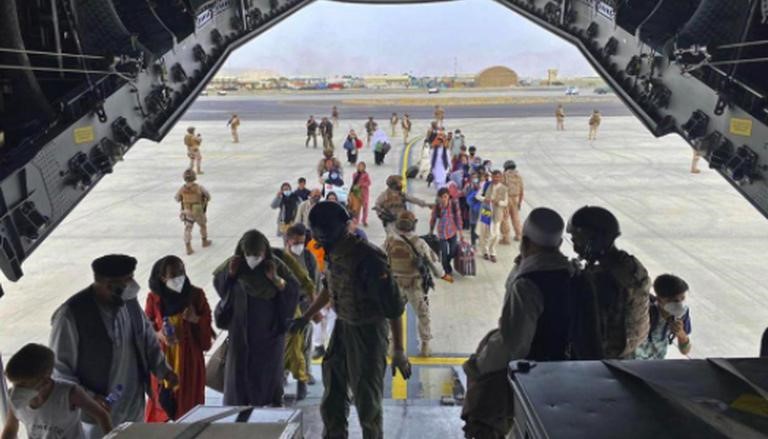 Let us, as the Body of Christ, look for ways to intentionally come alongside sojourners who are in need, as God calls us to in the book of Deuteronomy. This ought not be a politically charged topic; rather a biblically informed one! This is one of the aims of the Arizona Capitol Project as we build relationships with elected officials and their staff members across Arizona government.
Pastors and ministry leaders, I invite you to prayerfully consider connecting with the Arizona Capitol Project to make the vision of connecting the shepherds of the church with the shepherds of government a reality! Together, with God's leadership and blessing, we can participate in human flourishing in Arizona! You can do so by clicking here, and as always, I am here for you as a resource. Please don't hesitate to reach out to me:
Chris St. John
Executive Director