"He has told you, O man, what is good; and what does the Lord require of you
but to do justice, and to love kindness, and to walk humbly with your God?
Micah 6:8, ESV
No need for me to recite the tragedies of the last week in America. Nor the last few months of a pandemic outbreak. Micah's call to do justice, love kindness (mercy), and to walk humbly with our God applies more than ever to these days.
We all have a deep need for prayer. We cry out to a Holy God for His Mercy and intervention in the affairs of man. May our nation truly turn from its wickedness, blindness, and sin and seek the redemption and restoration that only can come from God.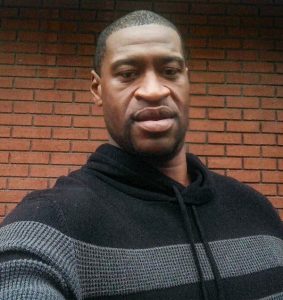 Over the last few days the following prayers and posts are worthy of your prayers, time, and attention.
The following are a few excerpts from Pastor Kevin DeYoung, A Prayer for Mercy found on The Gospel Coalition's website:
"O great God, …the God who never slumbers nor sleeps, the God and Father of our Lord Jesus Christ, have mercy on us.
…You have our attention. O God, give us ears to hear. What do you want to say to us in your word? What should we do? What needs to change? How can we help?"
We pray for justice for the murder of George Floyd. We pray for those living in utter chaos and darkness… or facing the loss of property… or loss of life… for facing raising tensions. 
We pray for repentance for those who sinned against George Floyd, those who have responded in sin, and those of us –perhaps all of us – who have harbored sin in our hearts toward those who seem to be on the other side, part of the other team, those who vote for the other party.
We pray for whatever necessary reforms might give hope and healing and dignity and the feeling of safety for our black brothers and sisters.
We pray for our political, religious, and civil leaders. May they be humble, honest, measured, principled, open to good ideas wherever they come from, self-sacrificing, disciplined, courageous and compassionate.
We weep. We lament. We mourn. But not as those who have no hope.
…May the church… rise up as an example of love and with a message of salvation for a weary and war-torn world. …Give us the peace and health and safety we do not deserve. Give us the reformation and revival we need. Lord have mercy."
Costi Hinn, Redeemer Bible Church, Gilbert on Twitter:
Pray for:
Our black brothers and sisters enduring pain.
Police and families who are trying to best serve their communities.
Business owners losing livelihoods from senseless looting.
Justice, forgiveness, unity, and love to prevail over violence.
I recommend also following the tweets and writings of Benjamin Watson and John Stonestreet.
From Benjamin Watson whose book, Under Our Skin, Getting Real About Race I ordered this morning:
"Truth, Justice and Hope. Divisions run deep, yet with intentional and honest action I believe we can all be better. Our nation depends on it." – @BenjaminSWatson on Twitter
"At all times, in all circumstances, our actions and reactions are vitally important. As Christ-followers, there's a certain way we need to carry ourselves in the midst of injustice. …We are to be justice warriors, but our method in doing so needs to be distinctly Christlike." – via theincrease.com
This quote from John Stonestreet with Maria Baer on Breakpoint echoes my thoughts when he writes he has struggled to "know what should be said and what could be done:
"Above all, I, a follower of Jesus who happens to be white, can listen. I can, indeed if I am to love my neighbor as Christ commanded I must, care about the suffering of my fellow citizens… The Church can lead the culture in addressing this suffering and its root causes, advancing justice, and caring for victims. Who else can?"
Lord grant us wisdom and healing in our land.
"I would have despaired unless I had known I would see the goodness of the Lord in the land of the living." Psalm 27:13 NASB
I join together with the Body of Christ in mourning, weeping, praying, and as the Spirit gives leadership –  acting.
Cathi Herrod