Lately, I'm being asked more and more about how we as Christians engage in this political season. I am seeing increasing reluctance or hesitation on the parts of many Christians to engage in politics and culture, at least in part due to the increasing vitriol in Washington, D.C. and in the political arena generally.
Given the current state of affairs, I thought it helpful to review some remarks made recently by Dr. Albert Mohler in an interview with Bible Study Magazine, addressing Christian engagement in politics and culture.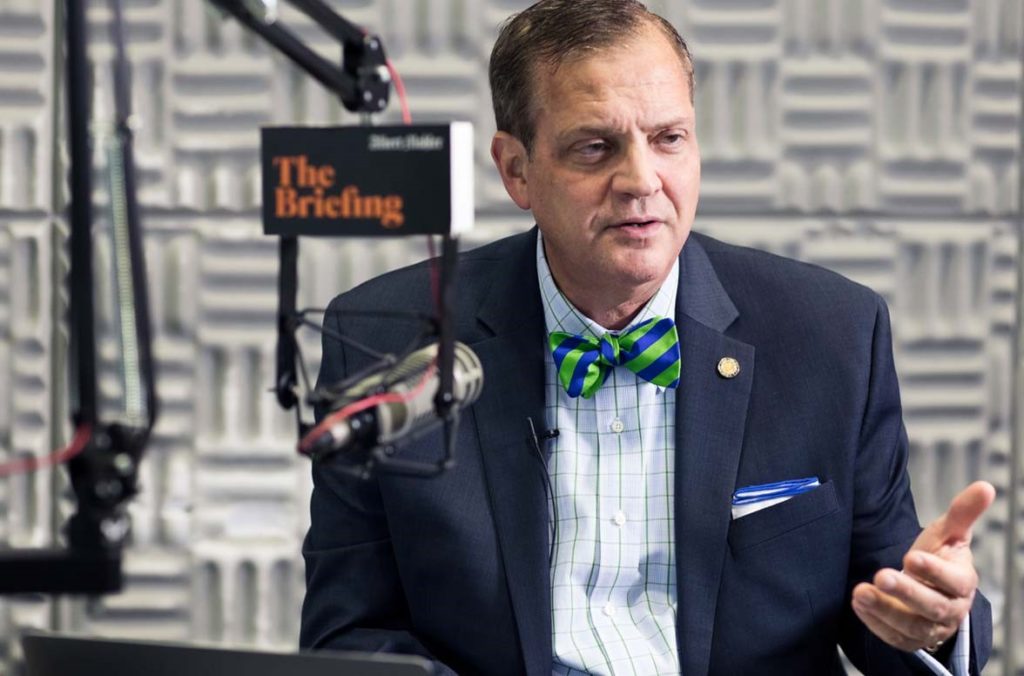 From Dr. Mohler:
"I truly believe that we're called to be involved in every arena of life, but never simply on the terms set by any given human endeavor. . . So Christians will, of necessity, if faithful, be politically engaged. But that doesn't mean that we . . . are understood politically to have any hope of being on the winning side. We have a greater requirement for faithfulness."
"It's an illusion to believe that somehow we can be apolitical. . . Politics is simply the process whereby we decide how we're going to live as a society. And so there's no way to be apolitical if you have any stake in how it is that we as a society are going to live—what our rules are going to be, what kind of rights and human dignity we're going to respect. . ."
"Recently, I was talking to a young Christian who said, 'I really don't want anything to do with politics. I'm going to commit my life to doing everything I can to end the sex trade.' Well the only way to affect the kind of moral change that young person was rightly concerned about involves political action."
"Christians tend to be overly optimistic or overly pessimistic about politics, and both of these are great dangers for us. . . We can believe at one moment that politics is worth almost nothing, and the next moment it's worth everything. Neither approach is true or faithful. We have to be really clear that we're a gospel people and that we don't have any ultimate faith or hope in politics, regardless of its moment."
"Secularization isn't just a threat; it's a reality. . . And that means the church, as a community of Christ, is going to find itself increasingly marginalized in society. . . We've got to show up with better arguments, long-term faithfulness, and a very clear commitment to the gospel and to human flourishing. And we've got to show up as God's hopeful people whether the political battle before us is won or lost."
"In a secularized age. . . we're going to be the only people who understand ourselves to be bound by Scripture. For us, the Bible is not merely a book of advice or spiritual thoughts; it is God's binding word. We're not going to get biblical wisdom from any source other than Scripture."
The article concludes with Mohler referencing C.S. Lewis writing about what it was like to teach English literature during a world war. Mohler stated, "Well, I feel an affinity with that. It's like theological education in wartime. What we do is even more important than it was before and there's no time to waste."

That describes how I view this political and cultural moment. What we do at CAP is more important than before. There's no time to waste. Engaging as Christians is a necessity if we are to live out a biblical worldview.
Showing up and voting our values and making our voice heard November 6 is part of engaging in this moment.
What You Can Do This Season:
Pray –join us on November 4 for our General Election Prayer Event at Wesley Bolin Plaza at 1700 W Washington St, Phoenix, AZ from 3:00 p.m. – 5:00 p.m.
Sign up for Albert Mohler's The Briefing for daily analysis of news and events from a Christian worldview at albertmohler.com.
Be sure you are registered to vote by this Tuesday's deadline, October 9. Register here.
Email 10 friends letting them know about the voter registration deadline.
Watch for the launch of azvoterguide.com this coming week with more information than ever on candidates, ballot propositions, and judges.
ICYMI – Latest News & Articles of Interest
Stay connected and consider receiving additional publications by joining the CAP Network.