Will SCOTUS Redefine Sex?
New Video: The True Story of Planned Parenthood's Whistleblower
AZ Supreme Court Upholds Religious Freedom!
New Podcast Episode:
Providing Hope in Hard Places
Parental Rights in Arizona
Marijuana Lobby Offers New Packaging, Same Deception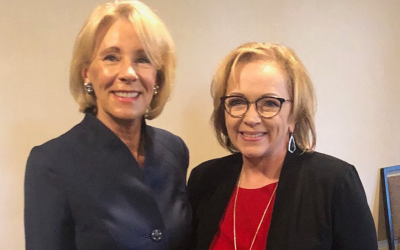 "All students should have the freedom to pursue an education that develops their talents, unleashes their unique potential, and prepares them for a successful life." U.S. Secretary of Education Betsy DeVos "Arizona is proud to be a national leader in school choice....
read more
Our Mission
Center for Arizona Policy (CAP) is a nonprofit advocacy group whose mission is to promote and defend the foundational values of life, marriage and family, and religious freedom.
Track the progress of legislation
Find out who represents you and what district you live in
Know how legislators voted on the important bills impacting your family
171 CAP-supported laws and resolutions since 1995