The COVID-19 crisis has touched all of us in some way. It has sickened loved ones, closed schools, killed jobs, and even slowed us down a bit, bringing families closer and refocusing priorities. We have yet to fully experience its effects on culture, public policy, and politics.
Among those who follow closely and analyze such influences, is political commentator, Ben Shapiro. The coronavirus postponed until September our evening with Ben Shapiro, but we wanted to bring you a glimpse of what you can expect this fall.
I sat down with Ben a few days ago to discuss where we are now with the election, the economy, and the war against the coronavirus.
Listen to our conversation here.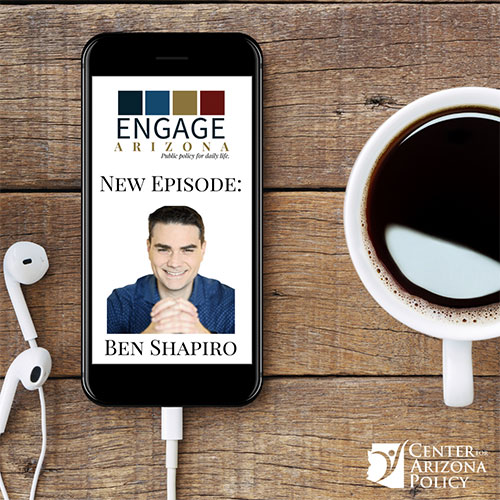 The new date for Ben's visit will be September 17th, just weeks before the election. Plan to join us then for "An Evening with Ben Shapiro."
Tickets and Sponsorships are available here.
To listen to more Engage Arizona podcasts, click here.
ICYMI
Arizona Attorney General, Mark Brnovich provides a legal answer to the question of "Can churches assemble" during the coronavirus?
Stay connected and consider receiving additional publications by joining the CAP Network.