Dear Friends,
This year, I celebrated 7 years at Center for Arizona Policy (CAP). I am now honored to serve as CAP's Vice President of Advancement—and every day, I'm proud to partner with generous friends like you to fight for family values in Arizona.
We are grateful for your willingness to partner with us. And make no mistake: CAP is here for the long haul. There are so many reasons to fight to keep Arizona a beacon of freedom.
I say that because our state has achieved many wins for freedom:
School choice measures that give parents the choice to give their children the best education possible
Free speech on college campuses
Protections for babies born alive
But as I reflect on 2019, I can't help but be concerned about states like Virginia, Illinois, and our neighboring state of California. All of them have moved the needle away from pro-life and pro-family measures—and toward an America that very much frightens me.
If out-of-state forces like Planned Parenthood, Human Rights Campaign, and California billionaire Tom Steyer have their way, Arizona will follow suit in 2020. Believe me, they are pouring millions and millions of dollars into the effort to turn Arizona blue.
And if Arizona flips, any state can flip.
That's why your year-end gift matters so much. As a nonprofit ministry, we depend on the support of friends like you throughout our state to make our work possible and our vision for a better, more pro-family Arizona a reality.
I am counting on you this season—your generosity makes all the difference. If you're ready to give to CAP right now, please click here to make your tax-deductible gift of $35, $100, $250, $1,000, or whatever your means allow. It's a fast and secure process!

Thank you for your commitment, partnership, and prayers.
All the best,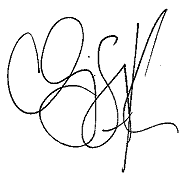 Chris St. John
VP, Advancement
Center for Arizona Policy
P.S. After you make your gift, could you please jump on Facebook or Twitter to share our year-end campaign with your like-minded friends? Thank you very much!
Please note: Envelopes with mailed checks must be postmarked by Tuesday, December 31, 2019, and any debit/credit card donations must be processed by midnight, December 31, 2019, to count as a 2019 charitable donation. If you're making a debit/credit card donation, we encourage you to call our office or go online because a mailed debit/credit card donation may not reach us by December 31. Our staff will be taking phone calls, picking up our mail at the post office through Tuesday, December 31, 2019, and processing debit/credit card donations through 11:59 p.m. on Tuesday, December 31, 2019. Thank you!
ICYMI:
Join us on Monday, January 13 at 7:00 a.m. as we gather at the flag pole at the State Capitol to pray for the upcoming legislative session, our government leaders, and the branches of government.
Updated Policy Pages available: parental rights under Arizona law, educational freedom in Arizona, harms of abortion, religious freedom for K-12 students, harms of pornography, Arizona abortion laws, and many more.