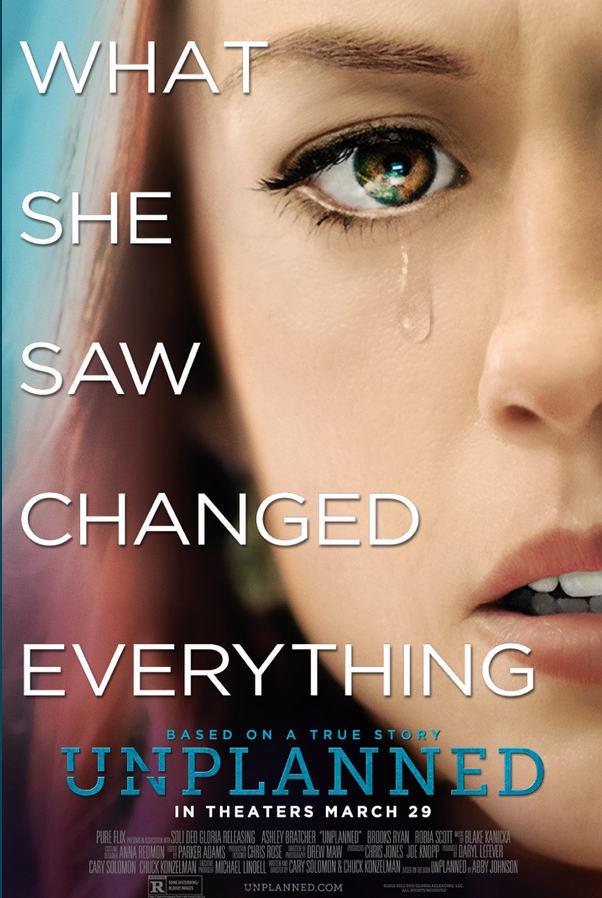 Mesmerizing. Unforgettable.
Twenty-two thousand abortions. Nine years.
Truth wins over evil.
God's amazing grace and mercy.
Pro-lifers who love and minister, not yell and scream.
487 former abortion clinic workers.
Praying outside the abortion clinic works and results in fewer abortions.
Through Abby Johnson's book, Unplanned, and now the movie by the same name, Abby Johnson's story encourages all of us with her changed life, and teaches us how to stop abortion by caring for women and their preborn babies.
Take out your calendar. Make plans next weekend to see Unplanned at a local movie theater. Tickets and theater information is available at Unplannedtickets.com.
Take time to listen to my Engage Arizona podcast conversation with Abby about her story, the movie, and her work to enable abortion workers to leave the abortion industry.
The movie is hard to watch. It shows the reality of abortion. To hear from Abby about its R-rating and whether you should take your teenagers, read her recent letter here.
I cried at several points in the movie, grieving over the evil of abortion. The movie made me cry not only for the loss of the preborn children but also for how evil abortion is for women. For the pack of lies women continue to be told about abortion. For how deceived many are about the reality of abortion. For the hope that many post-abortive women like Abby may be healed from the aftermath of abortion.
I recommend you go see it. Bring others with you. Then reevaluate and consider what you can do to love both, to make abortion unthinkable for a woman considering it.
What You Can Do To Stop Abortion:
Stay connected and consider receiving additional publications by joining the CAP Network.