It's been a full week of significant news. Here's a snapshot of news that matters.
Leaving Babies to Die:
Similar to what Arizona did two years ago with a CAP-supported bill, U.S. Senator Ben Sasse proposed legislation to update and strengthen the federal "Born Alive Infant Protection Act." The change primarily would have required that medical care be provided for the baby surviving the abortion and added penalties for noncompliance. Although 53 senators voted for the Senate to move the bill, the Senate's longstanding requirement of 60 votes for legislation to move to the floor blocked further consideration.
Sen. Martha McSally voted for the law, tweeting "There's no situation in which killing a newborn child should be legal, including when a child is born alive during an attempted abortion."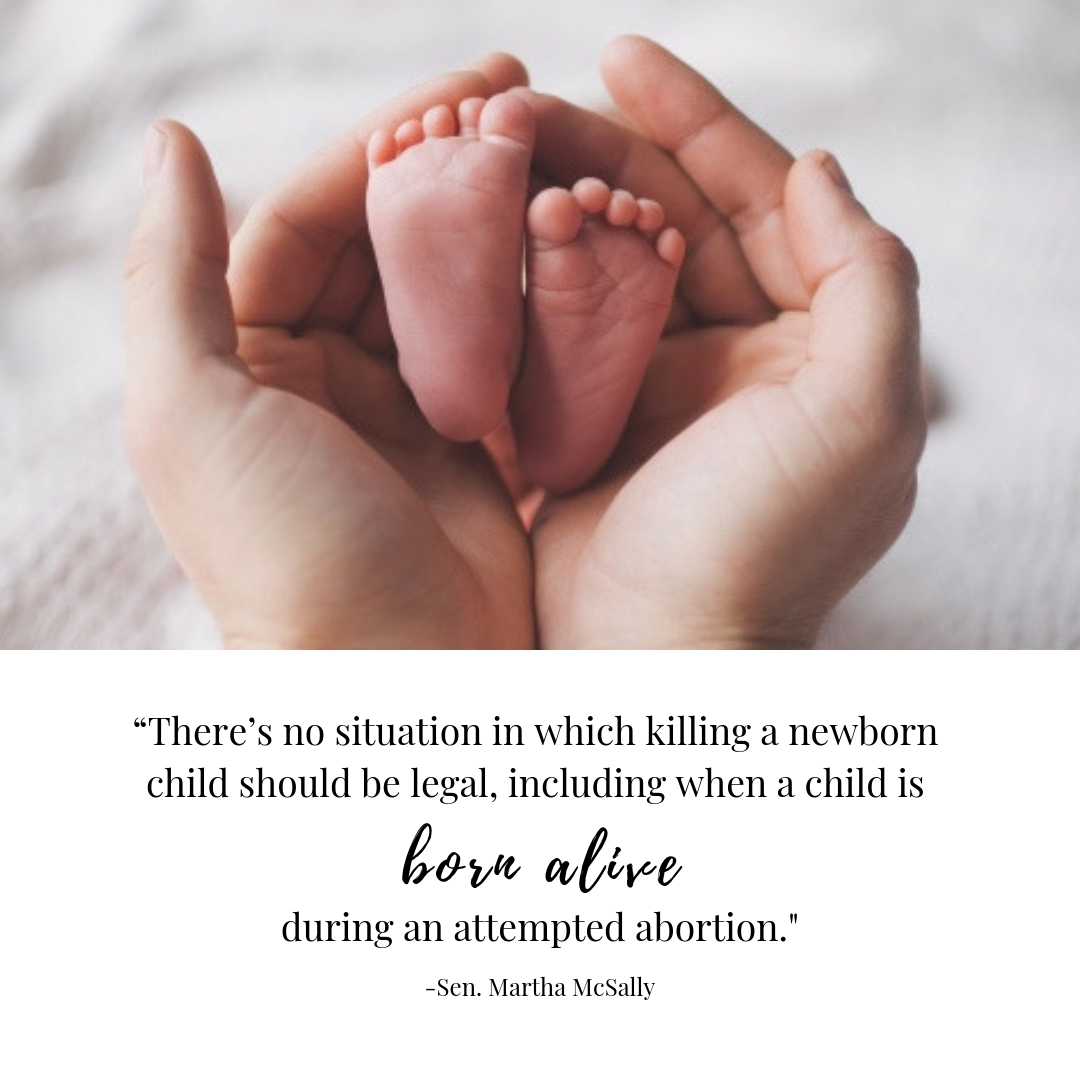 Sen. Kyrsten Sinema voted against the law, but has yet to state her reasons.
What this means: Federal law often is needed to be a companion to a state law. Good news is we still have a strong Arizona law giving babies surviving an abortion a chance at life (ARS 36-2301). Also, for many years Arizona had two U.S. Senators who almost always voted pro-life, regardless of their political affiliation. That no longer is the case.
Honoring the 49 – SCOTUS and the Establishment Clause:
Since 1925, a cross in the center of Bladensburg, Maryland has borne the name of each of the town's 49 heroes who gave their lives fighting for freedom in World War One. The American Humanist Association claims the cross is an unconstitutional establishment of religion. The First Amendment prohibits an establishment of religion as well as government favoring one religion over another. On Wednesday, the U.S. Supreme Court heard arguments on the case with a decision expected by the end of June.
What this means: A ruling against the cross could affect many religious monuments throughout the country, including in Arizona. Hopefully, the Court will issue a ruling cleaning up a hodgepodge of conflicting court rulings on what the Establishment Clause requires and doesn't require. A monument like the Bladensburg one doesn't establish a religion nor does it favor one over the other. No one is forced to believe or comply. Read this analysis from our friends at First Liberty.
Defunding Planned Parenthood:
A week ago, the Trump Administration finalized regulations on the federal Title X Family Planning program. The new rules prevent these funds from being used to perform, promote, refer for, or support abortion. Not only is abortion not health care, it also isn't a method of family planning.
Nationally, Planned Parenthood clinics serve 41% of all Title X patients. Title X funds should not support clinics that engage in abortions because any taxpayer funding for other services frees up money to be used for abortions.
Read a statement on this rule from our friends at Alliance Defending Freedom.
What this means: The millions in Title X funds going to Arizona no longer will be awarded to an abortion entity like Planned Parenthood. Four Planned Parenthood clinics provide Title X services. The expectation is that more community health centers spread throughout Arizona will receive these funds and be able to serve more women with family planning services.
ICYMI – Latest News & Articles of Interest
Stay connected and consider receiving additional publications by joining the CAP Network.