1. Arizona #1 Most Pro-life State. American United for Life for the second year in a row the nation's top pro-life legal organization has ranked Arizona the #1 pro-life state. Today, Americans United for Life (AUL) released its 14th annual "Life List," putting Arizona at the top due to our state's commitment to provide women and their children the most legal protections.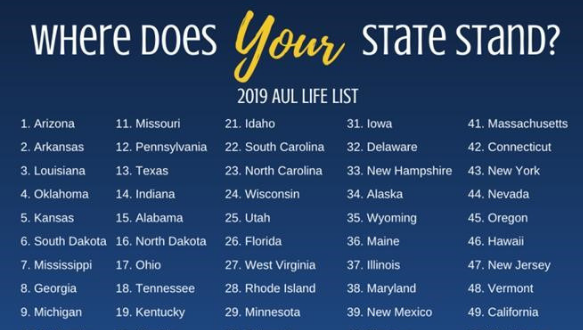 2. AZ Statewide Elected Officials Sworn In. Arizona's newly-elected statewide officials were sworn in Monday, January 7. View their inauguration addresses: Governor Doug Ducey, Secretary of State Katie Hobbs, Attorney General Mark Brnovich, Treasurer Kimberly Yee, and Superintendent of Public Instruction Kathy Hoffman.
3. Planned Parenthood, "our core mission is abortion." Planned Parenthood President Leana Wan tweets "our core mission is providing, protecting and expanding access to abortion…"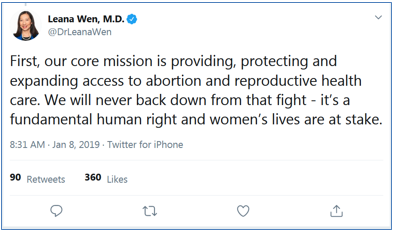 4. March for Life.  Cathi Herrod will be tweeting live from March for Life in Washington DC on Friday, January 18. Follow her tweets here.
5. Dutch Pastors May Face Prosecution. Around 250 Protestant ministers in the Netherlands recently signed the Nashville Statement, which affirms biblical views on marriage, sex, and gender. Now, prosecutors are deciding whether the signing of the statement violates Dutch criminal law. Albert Mohler comments on the controversy here.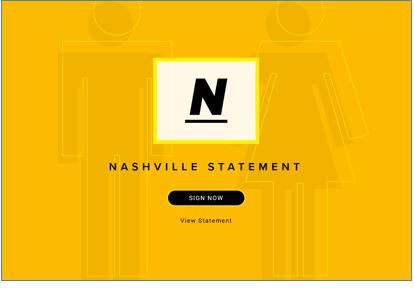 Stay Connected
Stay connected and consider receiving additional publications by joining the CAP Network. You will receive CAP president Cathi Herrod's weekly 5 Minutes for Families email, along with occasional Breaking News, Action Alerts and Special Communications.