Most of you know I'm a college football fan. This weekend I'm going to New Orleans to watch my Texas Longhorns play in the Sugar Bowl.
Football coaches often talk of the best offense being a good defense.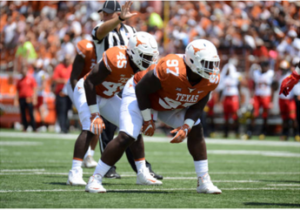 Defense.
That word likely will define our work at the State Capitol in 2019. With vote margins at 31-29 in the Arizona House and 17-13 in the Arizona Senate, significant pro-active legislation on social issues like life, parental rights, religious freedom and other pro-family issues will be difficult, if not impossible, to pass.
Elections matter. Your engagement in the 2018 elections likely made the difference in the legislature not "flipping" to one that's pro-abortion. Both houses will have a slim pro-life majority but holding those votes on key issues won't be a slam dunk.
It won't be a session for the faint of heart nor the weary.
That's why our Center for Arizona Policy team will be there daily to champion and defend our freedoms.
To ensure Arizona's pro-life laws aren't weakened or repealed.
To continue parental choice in education enabling all families to have broad choice in educational options for their children.
To affirm that all Arizonans have the right to live and work according to their beliefs.
To advocate for you and your family.
Additionally, CAP's advancement team will be expanding our digital presence to reach more Arizonans through podcasts, videos, and social media to equip and educate Arizona's growing population on current policy issues.
Perhaps most importantly, we'll start laying our offense and defensive plan for the 2020 election cycle. To mobilize the grassroots to engage strategically to keep Arizona moving forward protecting our freedoms.
My plans for 2019? With God's provision to continue leading CAP.
Your plans for 2019? I hope and pray you'll stand with us in prayer and financial support more than ever before. In addition, be looking for opportunities to share our online content with your circles of influence on social media, such as Facebook and Instagram.
Your prayers and your support sustain this work. Without you, our work would not be possible.
Our team of 12 needs you standing with us more than ever before!
Maybe, just maybe in 2019, God willing and you standing with us in prayer and support, we'll catch some interceptions —and have some victories.
Our call, our mission for 2019 is clear:
Championing Freedom. Together. Every Single Day.
In this final weekend of 2018, I would be remiss if I did not take this opportunity to thank those of you who have been so generous with CAP this year. Some of you make your giving decisions at year-end. If that is you, would you prayerfully consider including Center for Arizona Policy in your year-end giving plan? You can make your tax-deductible contribution by clicking here. It takes just a minute or two, and you can be assured that we will steward your gift to champion life, marriage and family, and religious freedom on your behalf in the year to come! God bless you.

ICYMI – Latest News & Articles of Interest
Stay Connected
Stay connected and consider receiving additional publications by joining the CAP Network. You will receive CAP president Cathi Herrod's weekly 5 Minutes for Families email, along with occasional Breaking News, Action Alerts and Special Communications.