As of Friday morning, at least 345,000 ballots remain to be counted in Maricopa County. Pinal County has 25,000 to count. Pima County also still has ballots to count. Total estimate of ballots remaining range from 450,000 to 500,000.
Last night, Congresswoman Martha McSally's lead over Congresswoman Kyrsten Sinema went from McSally up by 17,000 to being down by 9,000. The Superintendent of Public Instruction race also switched from a Riggs' lead to a Hoffman lead. The distance between Gaynor and Hobbs for Secretary of State narrowed significantly.
Follow CAP and me on Twitter and/or Facebook for the latest updates and commentary over the next few days.
Results from Arizona's nine congressional districts likely will not change once all ballots are counted.
The Arizona delegation to the U.S. House has swung from five-to-four Republican to five-to-four Democrat with the current seat held by Congresswoman McSally going to Democrat Ann Kirkpatrick.
On Wednesday morning before taking a few days off, Congressman Andy Biggs (CD-5) stopped by our office for a short interview. Always a leading ally on CAP issues, Biggs had interesting comments on what's next for the U.S. House now controlled by Democrats. Click on the image below to view the video: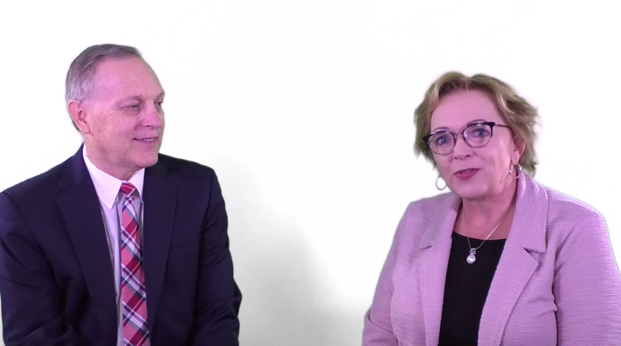 Given the number of ballots still to be counted, I'm going to refrain from any other commentary. Look for a complete wrap-up once ballots are counted.
Follow CAP and me on Twitter and/or Facebook for the latest updates daily until all ballots are counted.
ICYMI – Latest News & Articles of Interest
Albert Mohler provided insightful commentary on the 2018 midterm election on yesterday's, The Briefing.
City of Anchorage is wrongly accusing ministry of breaking law in attempt to force men into shelter for homeless, sexually abused women. Our friends at Alliance Defending Freedom are representing the faith-based women's shelter. For the complete story, click here.
Stay Connected
Stay connected and consider receiving additional publications by joining the CAP Network. You will receive CAP president Cathi Herrod's weekly 5 Minutes for Families email, along with occasional Breaking News, Action Alerts and Special Communications.