This is a busy season here at CAP and we don't want you to miss any of it! Please take a moment to watch the short video below as Chelsea and Briana share the "Top Five" pressing takeaways for the upcoming week.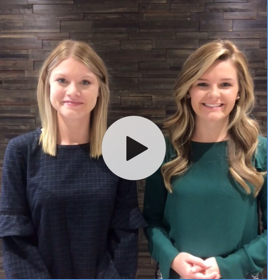 Not sure what to do with your early ballot? You have three options:
We know you're busy and we want to help! Visit our go-to election resource, azvoterguide.com, to:

Find out where candidates stand on key issues.
Download your own personalized Voter Guide that displays only the candidates on your ballot.
Take the federal and state candidate surveys and compare your answers to that of the candidates.
See candidate endorsements by a range of advocacy groups.
Read comments from the candidates.

Join us as we unite in prayer and worship!

Please join Center for Arizona Policy and BridgeBuilders International as we gather to pray for our Government Leaders, Elected Officials, and the upcoming 2018 General Election.
We will gather this Sunday, November 4 at the Arizona State Capitol House Lawn, 1700 W. Washington St., from 3:00 p.m. – 5:00 p.m.
Free parking available on site. Map available here. Please feel free to bring lawn chairs, blankets, and water bottles.

First-hand look at the Election results with Cathi Herrod …from the comfort of your home!

The day after the election, November 7, we are hosting an Election Results Webinar at 12:00 p.m.
Join CAP and CAP Action President Cathi Herrod for an inside, first-look at the election results and hear her take on what's next for Arizona and CAP following the midterm election.
You can register by clicking the link below.


What just happened? Find out from some of the most esteemed leaders!

Join Hugh Hewitt, Sen. Jon Kyl, Gov. Doug Ducey, and Cathi Herrod for our traditional post-election wrap-up on Saturday, November 10 from 7:00 p.m. – 9:00 p.m. in Scottsdale.
It's not too late to reserve your tickets and sponsorships to hear firsthand the impact of the changes in D.C. and Arizona from Hugh Hewitt, Senator Jon Kyl, Gov. Doug Ducey, and other guests yet to be announced!
Purchase your sponsorships and tickets below.

Stay Connected
Stay connected and consider receiving additional publications by joining the CAP Network. You will receive CAP president Cathi Herrod's weekly 5 Minutes for Families email, along with occasional Breaking News, Action Alerts and Special Communications.