"Are your hearts hardened? Having eyes do you not see, and having ears do you not hear?" Mark 8:17b-18a (ESV)
These verses came to mind as I previewed the movie out this weekend, Gosnell: The Trial of America's Biggest Serial Killer. The movie tells the true story of Dr. Kermit Gosnell, the abortion butcher in Philadelphia. It's based on actual events taken from court transcripts, police interviews, and eyewitness accounts.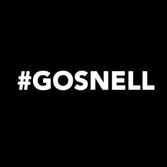 A sign in my office reads: "Break My heart for what breaks yours Lord."
My heart is broken over the evil inflicted upon women and the over 60 million lives of preborn children taken by legalized abortion.
May we never become hardened to the reality of abortion in America. May we never shield our eyes from seeing the truth of how abortion hurts women, breaks women's hearts, and takes the life of preborn children. May we always have ears to hear the truth about abortion.
I will admit I could hardly watch the film, yet it was mesmerizing. The movie is almost too gruesome to watch. Yet we cannot and must not turn our backs on the babies and women who lost their lives at the hands of Kermit Gosnell.
This isn't about pro-life or pro-abortion. This isn't about politics.
No, it's about what happens when a culture hardens its heart to the sanctity of human life from the moment of conception.
The Gosnell investigation began as a law enforcement raid looking for illegal drug prescriptions. Then they found evidence of the murder of babies born alive and women harmed. One law enforcement leader initially said "abortion complicates things." The state had not inspected the clinic for 17 years. Many had turned away from looking into what was happening in the Gosnell mill.
Investigative journalist, Ann McElhinney, who co-wrote the book and produced the movie, wrote this:
"These babies sent Gosnell to prison. But more than that, they are the most eloquent evidence we have ever had of the reality of abortion. The media have tried to ignore their stories. We will not."
The movie reminds me of why we do what we do at Center for Arizona Policy. Our commitment is to love both the woman and the child. Abortion has two victims, the mother and the child.
Today, abortion is both a moral and a political issue. We are in a political season. Whether Arizona remains a state with strong laws regulating abortion clinics will be decided on November 6. Early balloting started this week.
Go see the movie. Take a friend. Read the book.
Pray to end abortion.
Pray for women hurt by abortion.
Pray for a culture that values life.
Pray and elect lawmakers who will value life.
Other Action Items and Resources:
Upcoming Events:
Sunday, November 4 — join us at the State Capitol to pray for the November 6 election. For more details, click here.
Saturday, November 10 — join us for our traditional post-election wrap-up with Hugh Hewitt. To purchase tickets and sponsorships, click here.
Stay connected and consider receiving additional publications by joining the CAP Network.