Arizona's 2018 Primary Election is four days away— Tuesday, August 28.
Don't sit this one out! To find your polling place, click here.
Midterm elections historically have a low voter turnout. In 2014, only 48% of registered voters took time to vote in Arizona. In contrast, for the 2016 Presidential election, over 74% voted.
Every vote counts, especially in a midterm election! Even more so in a primary election!
In 2016, one Arizona congressional primary was decided by only 27 votes!
Make sure to make your voice heard. This election season, Arizonans will vote on:
1 U.S. Senate seat
All 9 U.S. House of Representatives seats
Arizona Governor
Arizona Secretary of State
Arizona Attorney General
Arizona Treasurer
Superintendent of Public Instruction
Corporation Commission
All Arizona State Senate seats
All Arizona State House seats
At azvoterguide.com you can:
Download your own personalized Voter Guide that displays only the candidates on your ballot
Take the federal and state candidate surveys and compare your answers to that of the candidates
See candidate endorsements by a range of advocacy groups
Read comments from the candidates to the survey questions
To find your polling place, click here.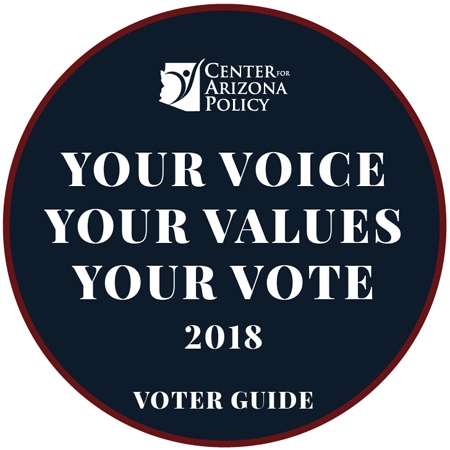 ICYMI – Latest News & Articles of Interest
Stay Connected
Stay connected and consider receiving additional publications by joining the CAP Network. You will receive CAP president Cathi Herrod's weekly 5 Minutes for Families email, along with occasional Breaking News, Action Alerts and Special Communications.