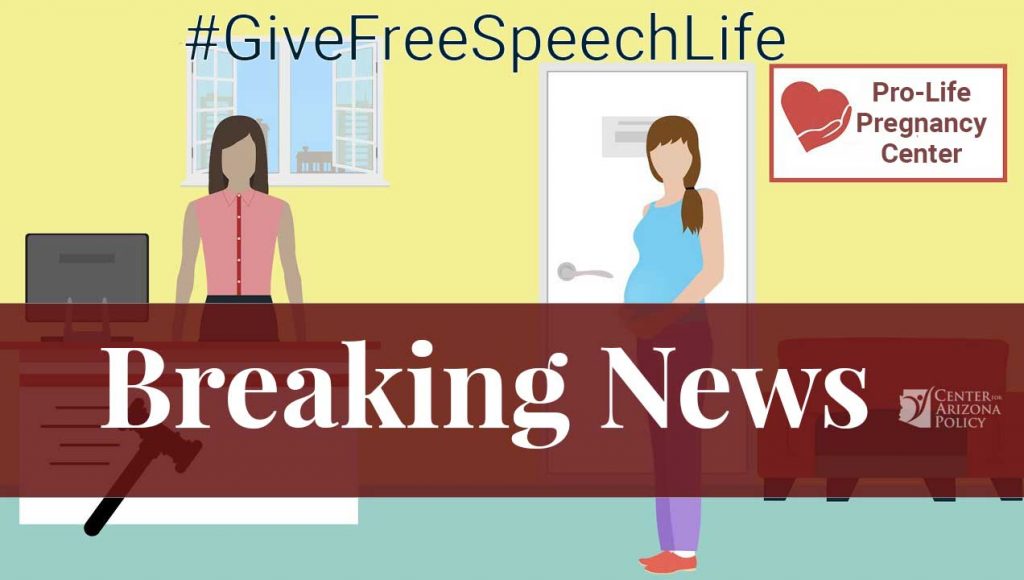 Yesterday, the U.S. Supreme Court breathed new life into the Arlene's Flowers case, sending the case back to the Washington State Supreme Court to review their disastrous opinion in light of the Court's Masterpiece Cakeshop decision. Washington had ruled that Barronelle Stutzman unlawfully discriminated against Rob Ingersoll when she declined to create flowers for his same-sex wedding.
Barronelle, however, had created flowers for Rob for a variety of events throughout the years. She only declined to design flowers for his wedding – an event that violated her sincerely held beliefs that marriage is only the union of one man and one woman. In a lower court opinion, the judge actually likened Barronelle to a racist convenience store owner who had "a policy" of refusing "to serve any black[]" customers. We have high hopes for Barronelle to finally receive justice and have her right to exercise her religious beliefs protected.
Then, today, in National Institute of Family and Life Advocates v. Becerra, the Court struck down a California law that forced pro-life pregnancy resource centers to advertise for abortion; a win that gives free speech life.
The California law is yet another example of why we say Don't California My Arizona.
All three cases referenced above were argued by our friends at Alliance Defending Freedom.
ADF CEO Michael Farris issued the following statement about today's NIFLA decision:
"No one should be forced by the government to express a message that violates their convictions, especially on deeply divisive subjects such as abortion. In this case, the government used its power to force pro-life pregnancy centers to provide free advertising for abortion. The Supreme Court said that the government can't do that, and that it must respect pro-life beliefs. Tolerance and respect for good-faith differences of opinion are essential in a diverse society like ours. They enable us to coexist peacefully with one another. If we want to have freedom for ourselves, we have to extend it to others."
Justice Clarence Thomas wrote the 5-4 majority opinion, stating, "the people lose when the government is the one deciding which ideas should prevail."

In a concurring opinion, Justice Anthony Kennedy wrote, "Governments must not be allowed to force persons to express a message contrary to their deepest convictions. Freedom of speech secures freedom of thought and belief. This law imperils those liberties."
At Center for Arizona Policy (CAP), we joined 40 other family policy organizations in an amici curiae brief drafted by David French in support of the pregnancy centers. In the brief, French concluded:
"Compelled speech is not the answer to cultural conflict. This court must not render professionals second-class citizens with diminished constitutional rights. There are few state actions more repugnant to the consciences of sincere, pro-life citizens than demanding that they advertise free or low-cost access to the deadly procedure they work so mightily to oppose."
That's why the work of Center for Arizona Policy and Alliance Defending Freedom matters. CAP exists to promote public policy that ensures constitutional rights. In short – we advocate for you and your family in Arizona! ADF then goes after unjust laws like California's in the courts to protect those same rights.
Look for our Five Minutes for Families on Friday to provide a more complete analysis of the meanings of these rulings moving forward.
To help us further our advocacy work on your behalf, please consider a contribution to CAP in recognition of this momentous day for life and free speech!
Stay connected and consider receiving additional publications by joining the CAP Network.