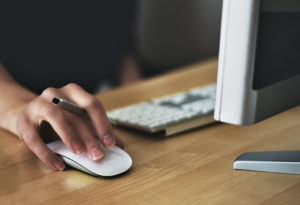 In Arizona, statewide and legislative candidates are required to obtain a minimum number of nominating petition signatures to appear on a ballot. Voters may now sign a candidate's petition electronically through E-Qual. This is the easiest way you can help a candidate in their race for election. To find your legislative district click, here.
To sign a candidate's petition click, here.
Center for Arizona Policy (CAP) is nonpartisan and does not endorse or oppose candidates, but we encourage you to engage in the process because your voice matters. By getting involved and speaking out, you can make a difference!
8 More Ways to Get Involved!
Here are eight more ways you can stand with CAP and help make Arizona a place where families thrive:
1) Pray!
The single most important way you can get involved is by praying for our state leaders. Pray that God gives them wisdom and courage to stand for life, marriage and family, and religious freedom.
2) Follow CAP on Social Media
Add us on Facebook, Twitter, and Instagram to get the latest news as it breaks!
3) Take Action
Throughout the year, CAP sends out Action Alerts to let you know when and how to contact your elected officials. Using our free and easy Take Action Center, you can send a note to your elected officials in a matter of minutes to let them know where you stand on important issues.
4) Register to Vote and Register Others
Having your voice heard starts with casting your vote. Elections take place throughout the year in Arizona – from Primary and General Elections, to municipal, county, and school board elections (not to mention special and recall elections!).
But you can do more than just registering yourself to vote. You can also conduct a voter registration drive, and register others to vote. You can do this anywhere – in your neighborhood, at your school, even at your church! Check out CAP's resource here to learn how to conduct a nonpartisan Voter Registration Drive at your church.
5) Distribute Voter Guides or Direct Friends to azvoterguide.com
CAP's Voter Guide and azvoterguide.com is a nonpartisan, nonbiased resource to help voters discover where candidates truly stand on issues. Because the Guide is nonpartisan, it can be distributed at churches throughout the state. You can help your community be informed by distributing this free resource.
On November 7 we have city elections in Prescott, Tucson, and Yuma. Go to azvoterguide.com to see where candidates stand on important issues.
6) Thank Your Elected Officials
Don't forget to thank your elected officials when they vote to protect life, marriage and family, and religious freedom. Taking the time to thank them not only shows your appreciation, but also encourages them to continue to vote for these foundational values, even amid opposition.
7) Host CAP at Your Church, Small Group, or Event
Throughout the year, CAP speaks at churches across the state about the importance of promoting and defending life, marriage and family, and religious freedom. Request a CAP speaker for your church, small group, or event to share about these foundational values.
8) Write a Letter to the Editor
Weigh in on the discussions of the day by sending a letter to your state or local newspaper. Be sure to follow the paper's guidelines for submissions. Also be sure to be brief, be memorable, and be respectful!
ICYMI – Latest News & Articles of Interest