Center for Arizona Policy team wishes you and your family a very Happy Independence Day! Praise God for the freedoms we all enjoy in the United States of America!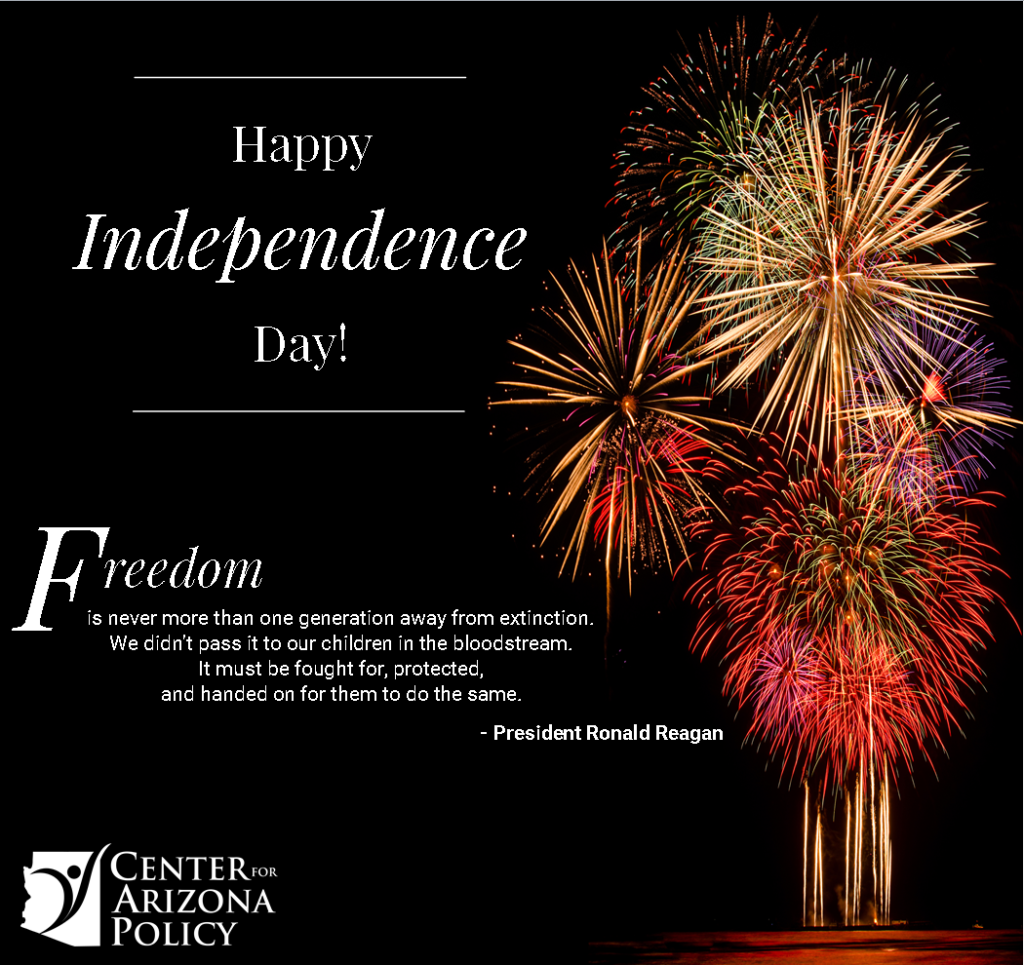 ICYMI – Latest News & Articles of Interest
Supreme Court to review Masterpiece Cakeshop case:

Alliance Defending Freedom's (ADF's) information page on the case, click here.
David French on the importance of SCOTUS taking Masterpiece Cakeshop case, click here.
Ryan T. Anderson on why it matters, click here.
The importance of Trinity Lutheran Supreme Court decision: