If a ballot measure truly benefits the public, its details are not hidden and its effects on that public are clear.
As we continue our in-depth look into Prop 205, we find a number of deceptions and misleading claims in what proponents say, compared to what the legal document would actually do.
Yet another reason Arizona should reject Prop 205: Deception is key to passage.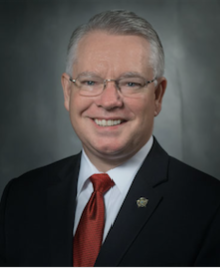 Listen to Maricopa County Attorney Bill Montgomery's presentation
From CAP's Summer Issues Series on Prop 205
The first page of Prop 205 lists the "findings," among them, these claims:
Marijuana to be regulated like alcohol – We covered how, in the statute itself, Prop 205 does not regulate marijuana like alcohol.
Driving while impaired by marijuana remains illegal – But section 36-2860(B) of the initiative clearly contradicts that by stating,
"A person may not be penalized by this state for an action taken while under the influence of marijuana or a marijuana product solely because of the presence of metabolites or components of marijuana in the person's body or in the urine, blood, saliva, hair or other tissue or fluid of the person's body."
The statute here completely contradicts the claim listed in the "findings" and makes it nearly impossible to successfully prosecute someone for driving while impaired by marijuana.
Legalizing marijuana will remove it from the "illicit market." But in section 36-2854(B)(4) it assumes the black market is not eliminated by stating "the department may issue additional marijuana" licenses in the future "to minimize the illegal market."
The "findings" are what the authors want to convey to voters. But the truth is they hold little legal authority and most bills do not include "findings" unless the bill is complex and interpretation may be necessary. Rather, the proposed statutes themselves (excluding the "findings") are what matter.
Other misleading claims:
Employer rights – In section 36-2852(B), Prop 205 allows an employer to prohibit the possession or consumption of marijuana at work. But 36-2852(A)(7) states an employer can only penalize an employee at work who is "impaired" if they also commit "negligence" or "professional malpractice." So, an employer can keep an employee from using marijuana at work, but not before or at lunch break.
Landlord rights – Section 36-2852(C) states the initiative allows property owners to prohibit renters or lessees from smoking marijuana. But what is not included is growing marijuana or consumption of marijuana in other forms.
Schools get money – Section 36-2867(C) makes it clear that any revenue "must first" pay for the new government bureaucracy created to support the recreational marijuana industry.
Local control – Section 36-2856(A) states that "a locality may prohibit" retail marijuana shops – unless that locality is already zoned to have a medical marijuana dispensary. It fails to point out that nearly every locality in Arizona is zoned to have a medical marijuana dispensary. So, although Prop 205 says local communities can ban retail pot shops, they most certainly cannot.
Money behind the initiative:
The Marijuana Policy Project out of Washington DC is largely funding the Prop 205 campaign and local marijuana dispensary owners. It is one of the top two marijuana legalization lobbying organizations (NORML is the other).
Prop 205 creates a marijuana monopoly by initially allowing only owners of medical marijuana dispensaries retail licenses.
The Chair of the Campaign to Regulate Marijuana Like Alcohol, J.P. Holyoak, owns two medical marijuana dispensaries. Holyoak and other medical marijuana dispensary owners stand to make millions if Prop 205 passes on November 8.
What You Can Do:
Visit azvoterguide.com/prop205 to read the measure, access information on its effect, watch videos, and download resources.
Read previous installments of FMF's dive into Prop 205.
Share this email with your friends and family.
Spread the word by talking to anyone within your circles about how Prop 205 threatens and harms the well-being and safety of children.
Register to vote before the October 10th deadline. If you're already registered, verify that your address and voter information are up-to-date and consider signing up for the Permanent Early Voter List to receive a ballot by mail at servicearizona.com.
Pray that Arizona voters will resoundingly reject Prop 205.
Watch each Friday for our Five Minutes for Families email pointing out another reason to Vote No on 205.
ELECTION UPDATE:
Focus On The Family is guiding 31 days of prayer starting tomorrow, October 1. Please consider joining us in praying for the elections and the future of our country and state.