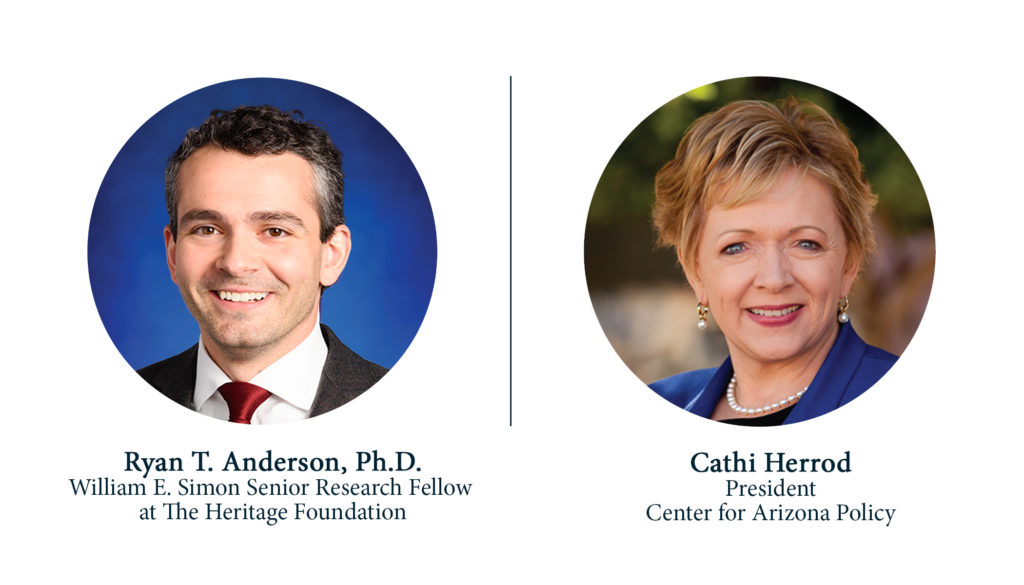 As the national debate on marriage, gender identity issues and religious freedom has exploded over the last few years, one of the leading advocates I've heard in person and gotten to know as a friend is Ryan T. Anderson, Ph.D., the William E. Simon senior research fellow at the Heritage Foundation.
From constitutional and ethical considerations to how to chat with others about these issues, Ryan has led the way.
I'm excited to announce our September Summer Issues Series will feature Ryan!
Check out one of his recent videos here!
We hope you'll join us September 26th to hear more insight about religious freedom and living as people of faith.
Click the RSVP button below to register for Summer Issues Series: A Discussion with Ryan T. Anderson. 
Tuesday, September 26
7:00 p.m. – 8:30 p.m.
Embassy Suites Scottsdale
5001 N. Scottsdale Rd., Scottsdale, AZ 85250