Honoring God 2020 | Election Year Resources for You
Honoring God with our lives also includes our vote. At Center for Arizona Policy (CAP), we have produced resources each election year for voters to make informed decisions at the polls. This year is no different.
However, as you likely recall, earlier this year we introduced the Arizona Capitol Project as a new initiative. Our commitment to you as pastors and church leaders was and will continue to be a new approach to you and to your congregation. In keeping with this commitment, we offer the following resources to you as options. There's no one-size-fits-all in ministry, so pick and choose what is right for your context.
Honoring God Video (60 seconds)
Please take time to view this nonpartisan, noncontroversial video that conveys a simple but powerful message to honor God with our vote. The video is available in English and Spanish and is suitable for sharing both in services and small groups. Download in English here. Para español, haga clic aquí.
Honoring God V2 Video (60 seconds)
Here is a fresh, alterantive version of our Honoring God video with updated messaging for your use.  Download in English here. Spanish is forthcoming.
Honoring God Bulletin Insert/Handout (PDF)
Whether your church uses paper bulletins or the occasional handout, this nonpartisan piece offers 5 reasons why Christians should care about government and voting. It offers scriptural references along with simple instructions on how and where to vote.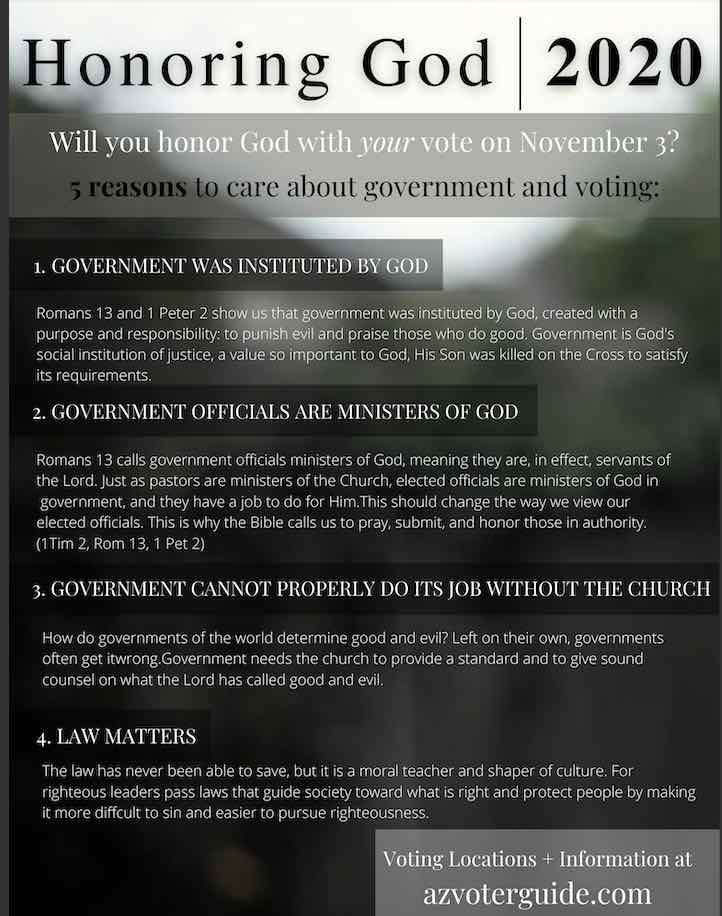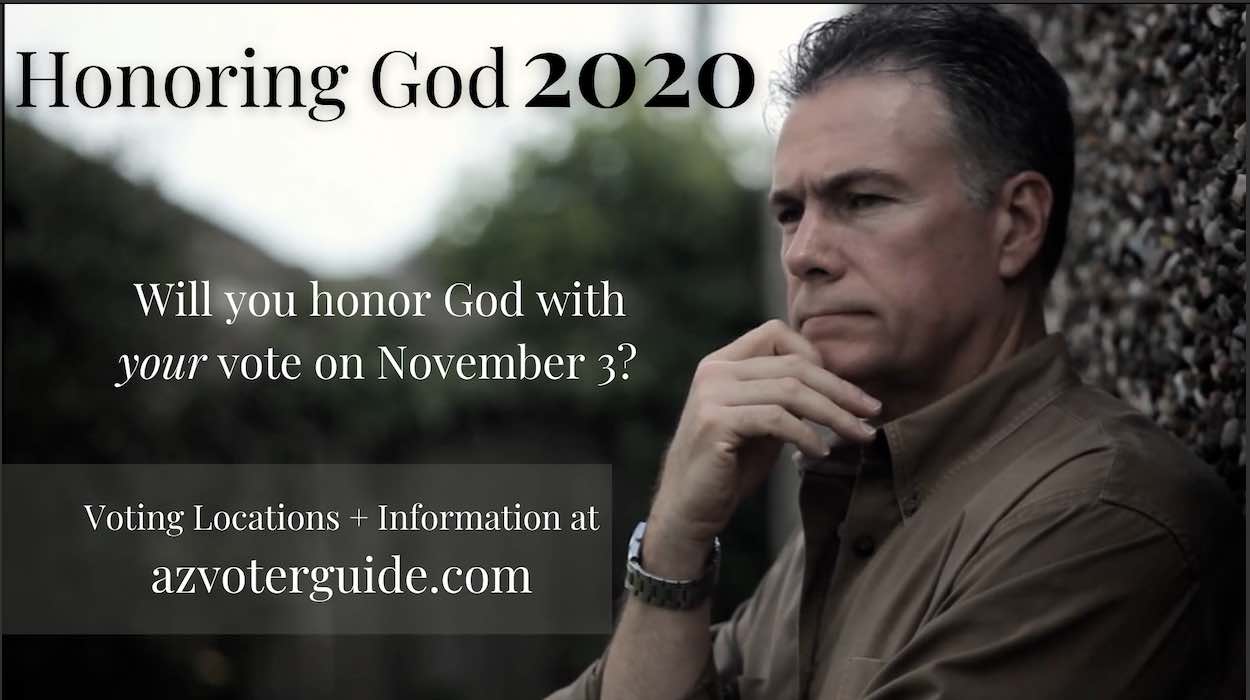 Honoring God Slide (PDF)
Similar in content to the bulletin/handout, your church can insert this slide into weekly rotation between now and November 3. 
2020 CAP Voter Guides
Should you also want to provide the type of voter education information CAP has provided for the last 20 plus years, you are invited to order printed copies of our 2020 Arizona General Election Voter Guide and fliers about our azvoterguide.com website.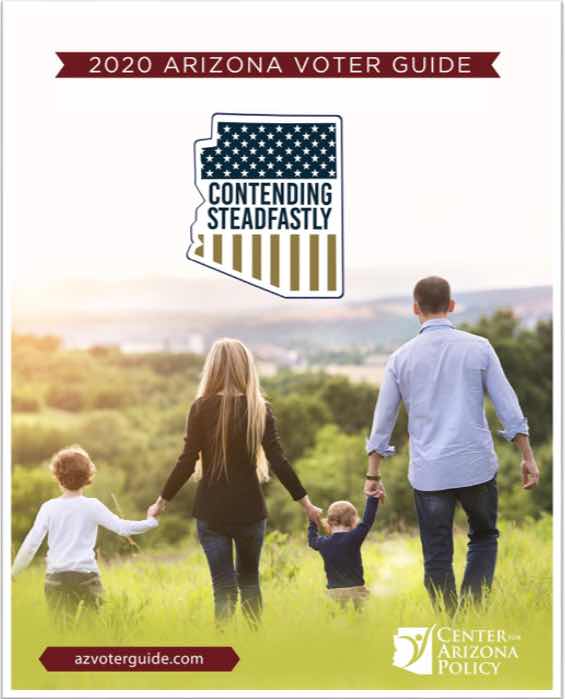 Proposition 207
Prop 207 would legalize recreational marijuana in our state. To be clear: this proposition has no impact on medical marijuana in Arizona – win or lose. Pastors and churches were critical to the defeat of the essential same measure in 2016. To find out more about Prop 207, Redeemer Bible Church lead pastor Jon Benzinger recorded this podcast with Cathi. Find more information at www.no207az.com.
Need a speaker or panelist?
Members of the team, including CAP President Cathi Herrod and ACP Director Chris St. John, are available to participate in your weekend or other programming as you lead your community toward a biblical approach to civic engagement, voting, or other topics. To schedule a speaker or panelist, please complete the form below or call (602)424-2525.