Center for Arizona Policy (CAP) promotes and defends the foundational values of life, marriage and family, and religious freedom. 
The fact is, what happens at the state Capitol impacts real lives. CAP works with state legislators and other elected officials at all levels of government to ensure that public policy promotes foundational principles.
Our heart is to create an Arizona where:
The sanctity of human life is protected from its very beginning to its natural end.
Marriages and families are strengthened and supported by public policy, not attacked or weakened.
Religious freedom is affirmed and protected, free from government interference.
Want to be a part of this statewide movement?
Click here
to join the CAP Network and find ways to Take Action with us today.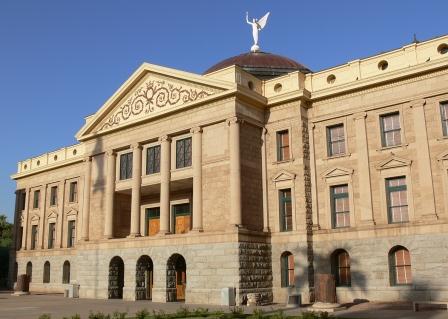 A Public Policy Leader
Since 1995, 151 Center for Arizona Policy-supported bills have become law.
Educating Voters
CAP reached 1,000,000 Arizonans through our 1 CAN Make a Difference election program.