Thursday, May 11
7:00 p.m.
$1,000 for each reserved seat

 
Dinner Seating for 10 Guests

 
VIP Reception for 2 Guests

Dinner Seating for 10 Guests

 

1 Signed Copy of Speaker's Book

 
Premier Sponsorship $25,000
VIP Reception for 12 Guests

 

2 Guests at Speaker's Table

 

Dinner Seating for 10 Guests

 

2 Signed Copies of Speaker's Book

 
*Seats at Speaker's Table: Only eight (8) seats are available at the speaker's table.
**Photo Session: Photos with Ben Shapiro at the private reception are on a first-come, first-served basis. We recommend arriving by 5:15 p.m.
Tax-deductible: You will receive a tax-deductible receipt for the sponsorship amount minus the dinner value of $150 per person in your group.
IMPORTANT: The Other button below is only for use to purchase seats in multiples of $1,000.00.
Individual tickets, without dinner, will be sold at a separate time and date. We will keep you posted!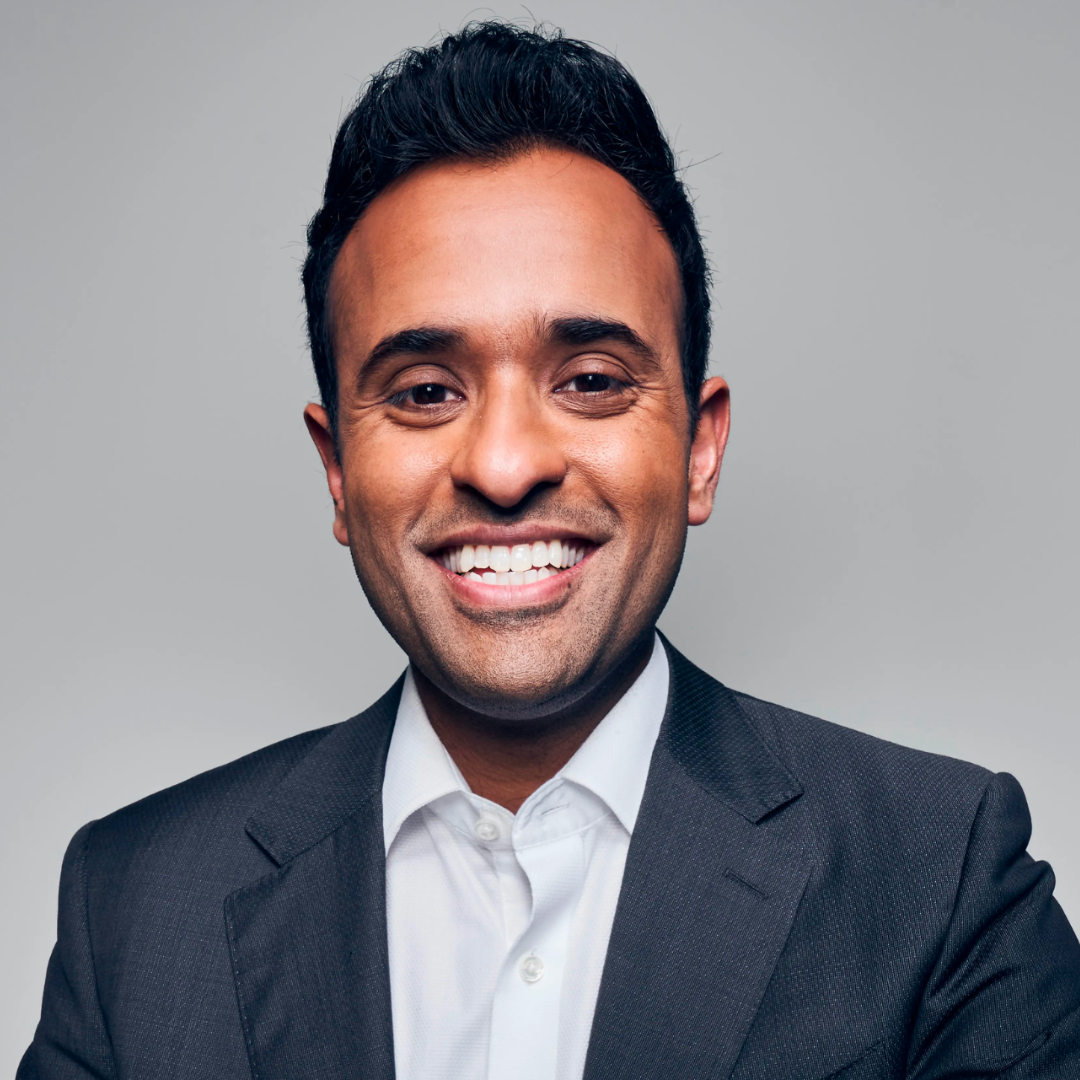 Vivek is an American business leader and New York Times bestselling author of Woke, Inc.: Inside Corporate America's Social Justice Scam, along with his second book, Nation of Victims: Identity Politics, the Death of Merit, and the Path Back to Excellence. Left leaning media has called him the "intellectual godfathers of the anti-woke movement" (Politico) and the "right's leading anti-ESG crusader" (Axios and Bloomberg). He was dubbed "The C.E.O. of Anti-Woke," by the New Yorker and has been described by the Federalist Society as "one of the most compelling conservative voices in the country." These movements are now popularized in mainstream conservative thought. Born and raised in Cincinnati, Ohio, he often recounts the sage advice from his father: "If you're going to stand out, then you might as well be outstanding." This set the course for his life: a nationally ranked tennis player, and the valedictorian of his high school, St. Xavier. He went on to graduate summa cum laude in Biology from Harvard and received his J.D. from Yale Law School, while working at a hedge fund, then started a biotech company, Roivant Sciences, where he oversaw the development of five drugs that went on to become FDA-approved. In 2022, he founded Strive, an Ohio-based asset management firm that directly competes with asset managers like BlackRock, State Street, Vanguard and others, use the money of everyday citizens to advance environmental and social agendas that many citizens and capital owners disagree with. Vivek is married to Apoorva, a throat surgeon and Assistant Professor at the Ohio State University Wexner Medical Center. They live in Columbus, Ohio where they are raising their two sons.
For more information, please contact Chris St. John
at 480-674-2635 or cstjohn@azpolicy.org