Arizona State Capitol House Lawn
1700 W Washington Street
Phoenix, AZ 85007
November 4, 2018
3:00 p.m. – 5:00 p.m.
Join us for a time of prayer and worship as we lift up our nation, our state, and the 2018 General Election. Please feel free to bring your Bible, blankets, chairs, and water as we will be on the House Lawn outside for this event.
Please note there will be no restrooms directly onsite for this event
Parking: Free parking for visitors to the Arizona Capitol Museum, House/Senate proceedings, the 9-11 Memorial and Wesley Bolin Memorial Plaza is available in the Wesley Bolin parking lot. That's located just east of the capitol building, with one south entrance off Jefferson between 16th and 17th Avenue (Jefferson is a one-way street in this area, going east) and another parking lot entrance on the north on Adams (Adams is a one-way street going west).
See map below for more details:
If you are not in the area, we plan to stream the event on Facebook Live.
Presented by: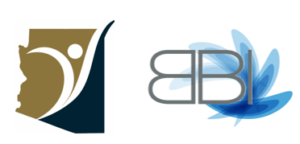 For questions or more information, contact: rsvp@azpolicy.org